About the farm
Love Letter Farm practices a no-till, ecological approach to farming. No-till or low-disturbance farming is considered a regenerative agriculture practice.
According to Terra Genesis International,
"Regenerative Agriculture is a system of farming principles and practices that increases biodiversity, enriches soils, improves watersheds, and enhances ecosystem services.

Regenerative Agriculture aims to capture carbon in soil and aboveground biomass, reversing current global trends of atmospheric accumulation.

At the same time, it offers increased yields, resilience to climate instability, and higher health and vitality for farming and ranching communities.

The system draws from decades of scientific and applied research by the global communities of organic farming, agroecology, Holistic Management, and agroforestry."
What is ecological farming?
Soil biologists are discovering complex ecosystems of fungus, bacteria, and other soil life which play a crucial role in healthy plant growth. These ecosystems help sequester carbon by moving it through the soil while also channelling important nutrients to the plants we eat. The act of tilling destroys the bonds between these delicate ecosystems, providing an initial "flush" of nutrients to the plants which creates ideal growing conditions in the short term. In the long-term, however, tilling can cause problems, as it releases carbon stored in the soil into the atmosphere and destroys the balance of healthy soil life. Healthy soils that are not disturbed can produce healthy plants with fewer fertilizers and inputs.
No-till or low-disturbance farming is a term that encompasses several different strategies used by farmers to avoid tilling the soil. Love Letter Farm works at the hand-tool scale and minimizes soil disturbance by using low impact tools like a broadfork to break apart (or till) the soil only when soil compaction makes it absolutely necessary. Feeding the soil and increasing the organic matter through compost, mulching, and cover cropping builds the soil in the long term and improves the structure or tilth of the soil.
While not currently certified, Love Letter Farm follows an organic farming approach by sourcing organic certified seeds and materials and does not use pesticides or inorganic fertilizers.
Locally sourced and diverse
Many of the varieties grown at LLF are grown from seed that was sourced locally, with several varieties grown through the Open Source Seed Initiative. Locally-sourced seed keeps dollars in the local economy and also encourages selective breeding for plants that have been adapted to our region's unique climate and growing conditions.
Biological diversity is important for healthy ecosystems and builds resistance to disease and pests. By rotating crops and planting a diversity of species, Love Letter Farm is encouraging biological diversity and bringing a delicious variety of produce to your table.
About Meaghan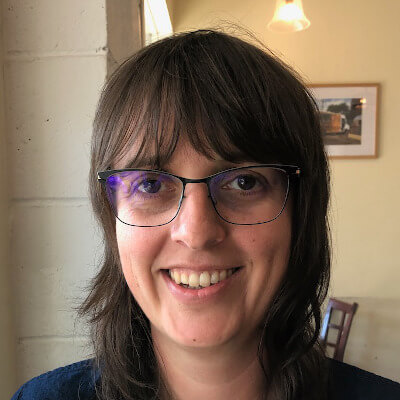 I grew up surrounded by the rolling wheat fields of the Palouse in eastern Washington. I remember the day my mom, who worked for the Farm Services Agency, took me to a friend's dairy farm and we watched a calf being born. In school, instead of making volcano, my science fair project asked, "Why do plants need light?" We picked sun-warmed peaches off of trees in the summer and played in the pumpkin patches in the fall. In our backyard we grew as many things as we could fit - corn, peas, tomatoes, carrots, and more. The seasonality of life made a deep impression on me.
After moving to Portland in 2001, I explored my fascination with the human environment by studying architecture at Portland State University. For a while I worked with the arts and culture non-profit Confluence. The project allowed me to spend time with and listen to a number of indigenous elders of the Columbia River Basin. These conversations reinforced my belief that, in order to be sustainable, agriculture needed to think longer term, giving back to future generations by protecting and feeding a neglected resource, the soil.
Around 2017 my interest in our environment shifted to farming. I started working on small farms, learning as much as I could from Cully Neighborhood Farm, The Side Yard Farm, and Blue Raven Farm. My goal is to keep learning and growing in the most ecologically responsible way that I can.